| | | |
| --- | --- | --- |
| | This Month's Centerfold - Anna Streetman  | |
| | Photography By Lance R Milillo | |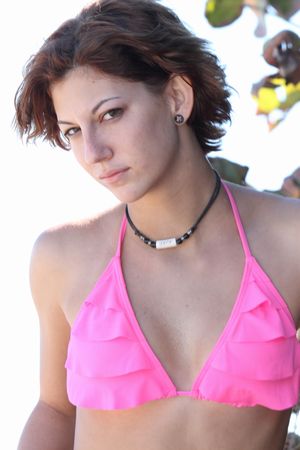 BELLA: Where are you from originally?
Anna: Melbourne, or as I would rather call it Melbouring. Its not the most exciting place, but it has one thing most places don't, zip-lining! And of course, its close proximity to Orlando, without having to actually live in Orlando.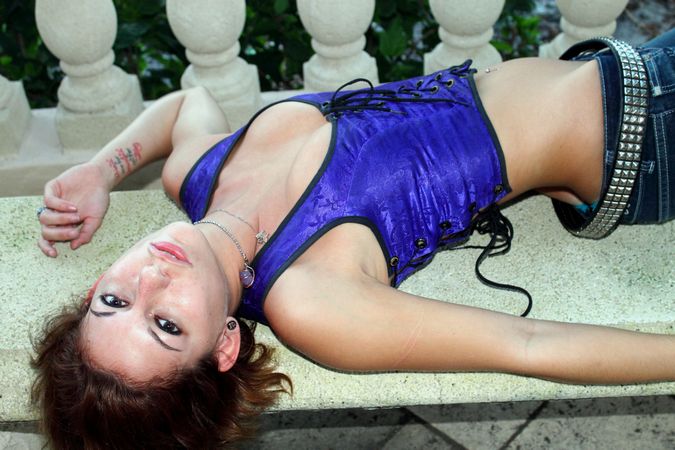 BELLA: Were you more physical or intellectual growing up?
Anna: Physical, I loved to run around and climb every single tree that I could find.

BELLA: What do you do for fun?
Anna: As cliche as it sounds, I love to take really long walks and sing along to whatever song I'm listening to. I'm a music junkie, You'll rarely find me without my headphones, I'm attached to them!

BELLA: What do you do to stay in shape?
Anna: Lots of walking, I love to walk almost everywhere. I also play Dance Dance revolution a lot, which believe it or not is really hard work!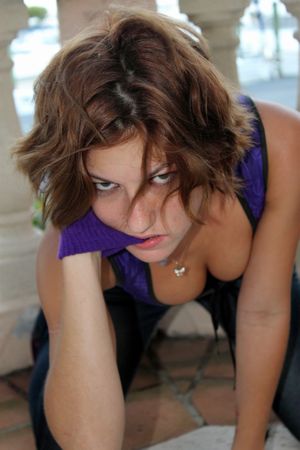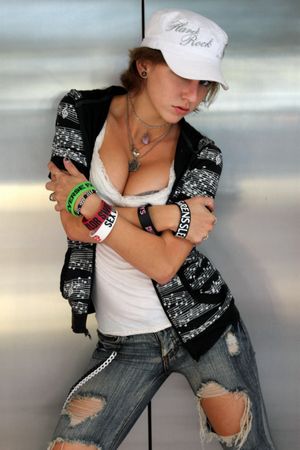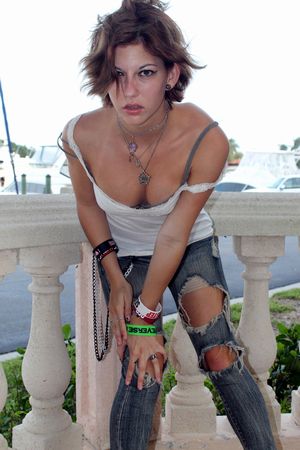 BELLA: If you could hook up with any famous male, who would it be and why?
Anna: I would have to honestly say Andy Biersack, Im obsessed with his Ink and I listen to Black Veil Brides, The band he sings for, on a daily basis.

BELLA: If you could hook up with any famous female, who would it be and why?
Anna: That one is easy, Kate Beckinsale, shes absolutely beautiful and a fantastic actress in my opinion. Besides, Im positive she is going to be my future ex-wife!

BELLA: What type of men do you like?
Anna: I don't really have like...a "type" of guy that im into. What gets me though is if he can make me really laugh, and of course if he can handle my enthusiastic personality. I think the biggest thing though, is guys who are passionate about something. I love seeing the glitter of passion in peoples eyes.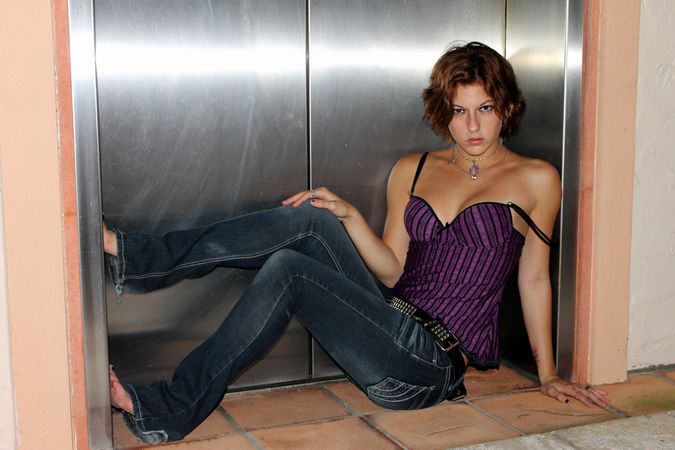 BELLA: What makes you sexy?
Anna: I personally think my bold personality is my sexiest quality. I'm never scared to say what I want to say, or stand by my opinions, and that's honestly not something a lot of people can say.

BELLA: What do you find sexy?
Anna: Laughing and smiles, the first thing that gets my immediate attention is someone who is just laughing or if they have a big goofy smile on their face. There is seriously nothing more sexy then an honest to god smile.

BELLA: What was your first job?
Anna: Technically, working at x-scream Halloween, which is the haunted house that G-star school of the arts hosts ever year. But my first paid job is working as a Game Adviser at GameStop. I got lucky because there is nothing better than working at a place where you are surrounded by stuff you love, and I am a huge video game nerd.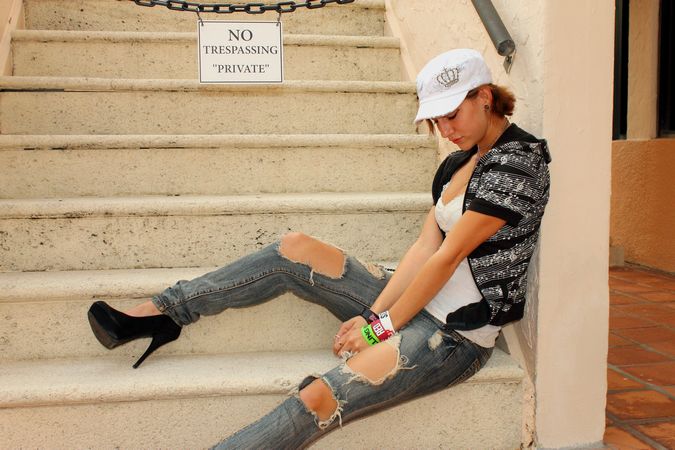 BELLA: What's your best feature?
Anna: I would say my legs, I have runners legs, with all my walking and having been on track for a very short time, my legs are nicely toned. I love to wear skirts and heels to show my legs off!

BELLA: What's your worst feature?
Anna: My feet, Which is funny considering my best feature is my legs. But I have stubby little toes that I just cant stand.



BELLA: What's your favorite sport?
Anna: I've never really been a big fan of sports, I was always an Arts kid. But in school I loved playing flag football, it was the only game I ever got competitive about. I used to dive just so I could nab the flag from another kids belt.

BELLA: What is one thing people would be surprised to know about you?
Anna: I love to write poetry, almost everyone knows i love singing, dancing, reading, gaming ect. But only a select few people know that I love writing out poetry. I love making words flow together to tell a story through metaphors and rhymes. There isn't anything more beautiful than a well written poem.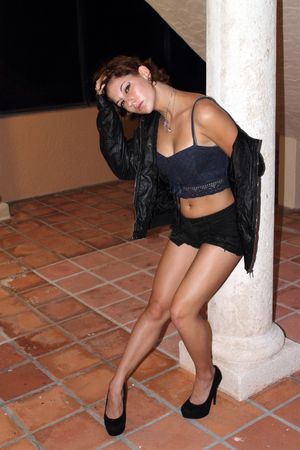 BELLA: What is a Bella girl to you?
Anna: A Bella girl is someone who can be both Sexy AND beautiful. It seems like an odd thing to say, but a lot of girls cant do both at the same time. Bella girls can, on the outside she is sexy and flirtatious, but when you look really hard at a Bella girl you'll see the beauty in their eyes, or the subtle way they smile.

BELLA : How do you get yourself energized before a shoot?
Anna: I listen to really happy upbeat music, I actually have a "get pumped" playlist, which of course consists of mostly Kesha and Brittany Spears!

BELLA: What do your friends hate about you?
Anna: One of my best friends told me that sometimes I'm a little too bold, to the point of being invasive. I care about my friends and family a lot, and sometimes, I care a little too much. You would think that you couldn't care too much about someone, but trust me, you can.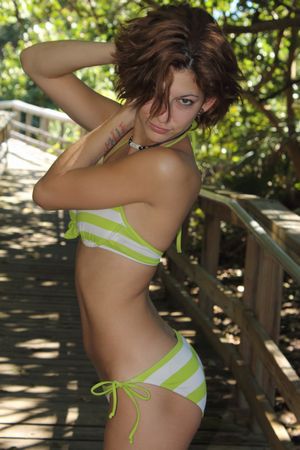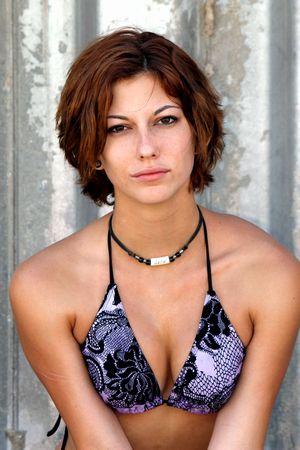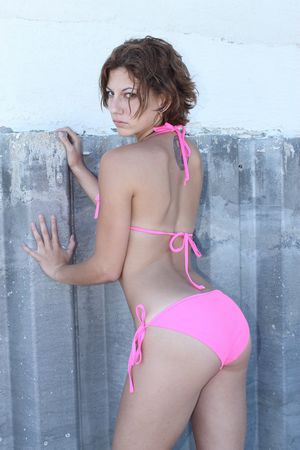 BELLA: What makes you different from most models?
Anna: Braces. A lot of models I've seen don't have them, or use invisaline. But not me, I have good old fashioned metal braces. They dont really bother me though, I think they give me character! Haha.

BELLA: Tell us a funny but dirty joke.
Anna: Once upon a time there was a brilliant white horse, and then the horse fell into the mud. Does that count? Heh.

BELLA: Where do you see yourself in five years?
Anna: Honestly, I know where I want to be in five years, who I would want to be with and where I would want to be living but anytime i ever get asked something of this nature I always say the same thing, Happy. I mean I dont know what can happen in a whole five years, but I know that no matter what does happen, Ill end up being happy in some way.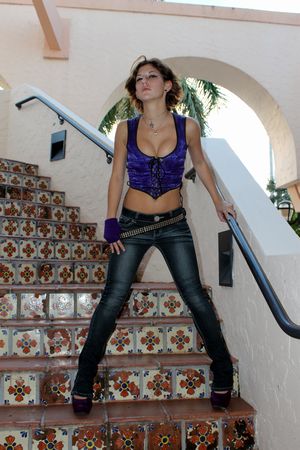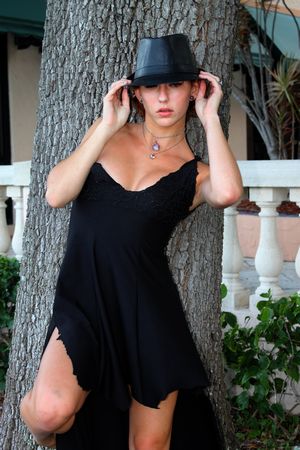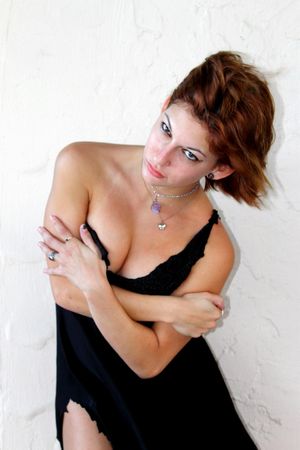 BELLA: What is you favorite part of modeling so far?
Anna: The laughter. Modeling is so much fun and I always end up having something to laugh about. There truly isn't a single dull moment. Also It makes me feel confidant in myself. Fun fact, I have always been somewhat insecure, but when ever im modeling that insecurity melts away and I just feel really confident, like I belong in my skin, yah know?

BELLA: What don't you like about modeling?
Anna: Being cold, When ever it gets windy it so happens im in a dress or in shorts, And i get so cold.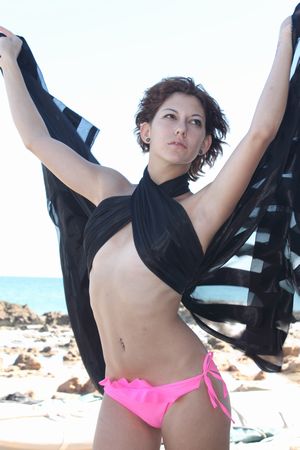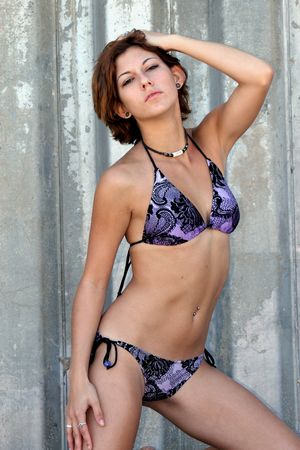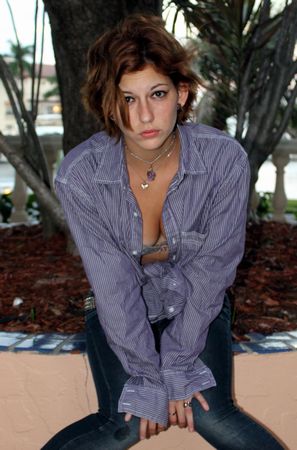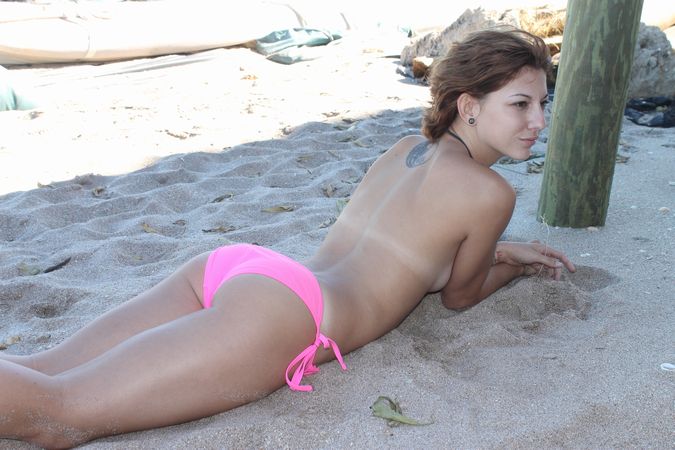 | | | |
| --- | --- | --- |
| | Featured Articles | |
| | | |