Alexi Gabrielle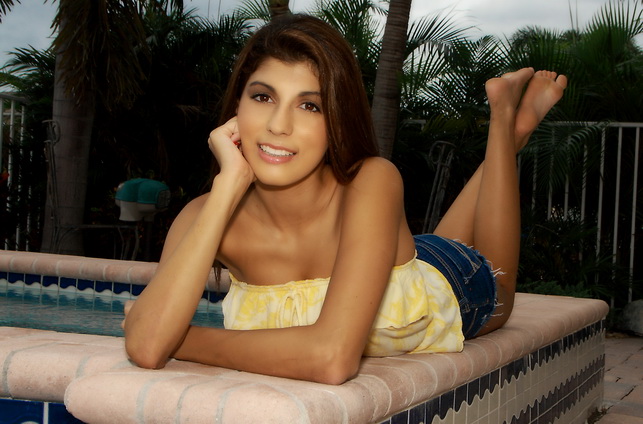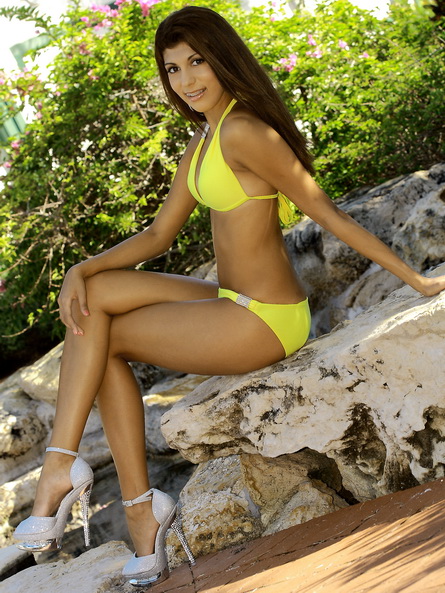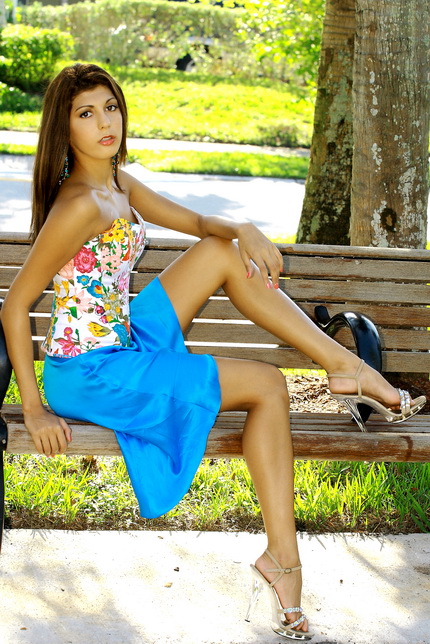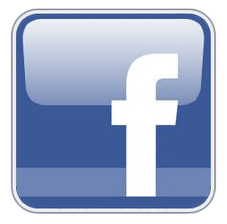 Alexi's Facebook Fan page
BELLA:
Where are you from originally?
ALEXI:
I was born in the Soviet Union (Siberia) and came to America at the age of 1 and lived in N.Y. I was 5 when 9/11 happened, my parents did not want to stay in NY. My mom said she wanted a safe place for me and my twin brother to grow up in and we moved to Palm Beach County.
BELLA:
Were you more physical or intellectual growing up?
ALEXI:
Definitely more physical… I have that ADD thing going on .. LOL!
BELLA:
What do you do for fun?
ALEXI:
Other than shopping and hanging out with my friends, I love to swim, go to the beach and model.
BELLA:
What do you do to stay in shape?
ALEXI:
I have been involved in the sport of synchronized swimming for the past 6 years which is a combination of water polo, dance, gymnastics all in one while wearing full makeup and costumes. It's a very glamorous but strenuous sport because you are never allowed to touch the bottom of the pool. Oh I forgot to mention… I am usually in a vertical position upside down and therefore must have a nose clip on at all times. This sport requires many hours of training a week. I also like to dance hip hop and belong to a group called H2. If I had time, I would play football because I can throw a football really far, just like one of the guys! People tell me I am a natural athlete… I just love sports!
BELLA:
What was your first job?
ALEXI:
My first paying job is working for my parents. They own a mobile grooming company and I work some in the office for them. My other job is modeling and being involved in beauty pageants. It's not an actual paying job but I have met so many friends and it too can be a lot of work and training. I plan to take my senior lifeguard training next summer and hope to work as a lifeguard and teach swimming to small kids.
BELLA:
What is one thing people would be surprised to know about you?
ALEXI:
I think that most people do not believe that I am from Russia. Most people think I am Spanish, or Italian. My birth certificate states that I am gypsy… LOL, whatever that means?
BELLA:
What's your best feature?
ALEXI:
My skin is one of my best features. My complexion is clear so far and I am naturally olive so I really don't need to tan.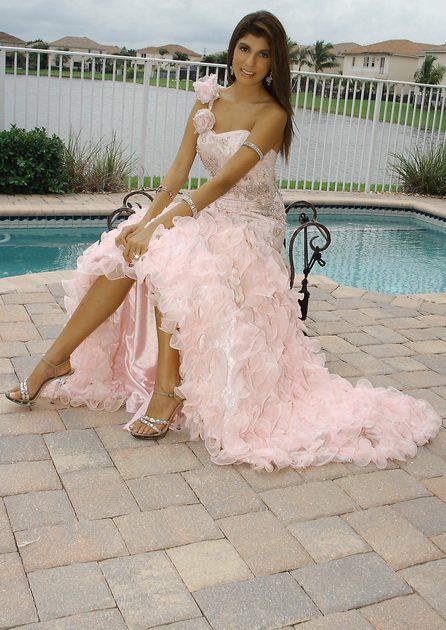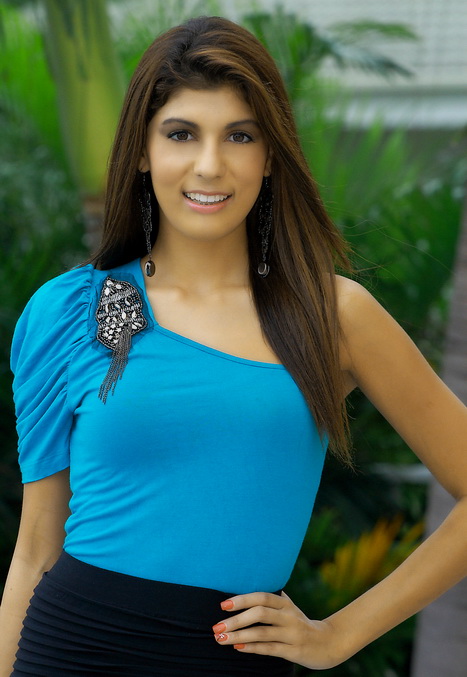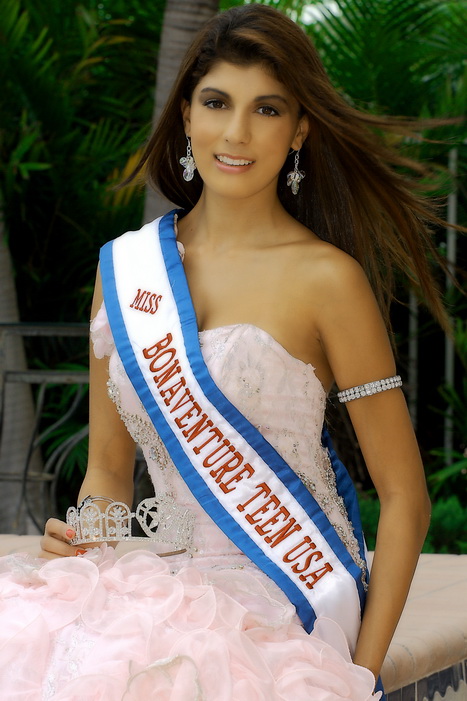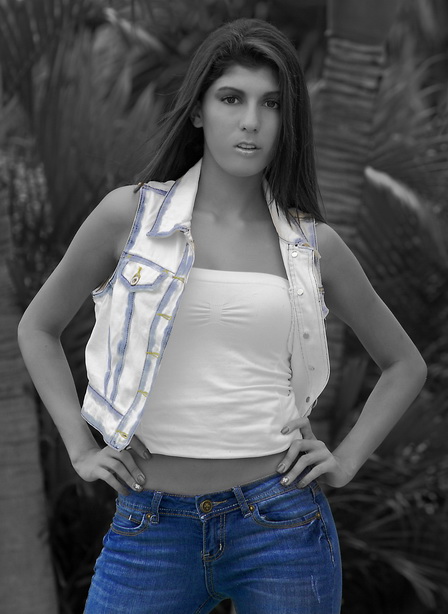 BELLA:
What's your favorite sport?
ALEXI:
I would have to say swimming. Synchronized, and speed or just being in the water makes me so happy.
BELLA:
What is a Bella girl to you?
ALEXI:
A Bella Girl to me is someone who is confident and knows who she is and has a plan in place to get her where she wants to go. That's me… I know who I am and where I am heading. A Bella girl also likes to stay in shape and take care of herself. She has drive, ambition and goals. That really sums it up from me.
BELLA:
How do you get yourself energized before a shoot?
ALEXI:
I usually take a hot shower and try to get into the moment by looking at my surroundings hoping to use them as props during the photo shoot. I also love to just put my ipod on, hook up some earphones and chill! Then, I am ready to go. I am still young but am really starting to love the camera and it helps that I feel comfortable in my own skin.
BELLA:
What makes you different from most models?
ALEXI:
I am told I am exotic and am kind of like a chameleon. I adapt really well and am told that I am a natural in front of the camera. I have no inhibitions so I really don't get nervous at all! I am also still growing and have really long legs which I am told in the world of modeling. That is a good thing. I like to change my hair, makeup and styles of clothing which makes my look more unique than your all American apple pie kind of model. Not a cookie cutter type girl. I am not!
BELLA:
Where do you see yourself in five years?
ALEXI:
I will have my college degree from University of Florida, Florida State or some other wonderful school. My goal is to open a restaurant that caters to obese people and those suffering from diabetes. My goal is to help them to have a healthier lifestyle. Of course I plan to keep up with my modeling and pageantry and see where that also might take me. I would love to be a Victoria Secret Model when I am older. An education though is a must though.
BELLA:
What is you favorite part of modeling so far?
ALEXI:
I love being in front of the camera, getting all that attention and showing all my different looks. I am a title holder for Miss Florida Teen USA system and am currently the reigning Miss Bonaventure Teen USA 2012. In several weeks I will compete for Miss South Florida Teen USA for the 2013 year. I love fashion and wearing most of the clothes I model. I love it all, the hair, and makeup and hope to further my modeling career.