| | | |
| --- | --- | --- |
| | This Month's Bella Girl - Fatima | |
| | Photography By Imagine Photography Miami | |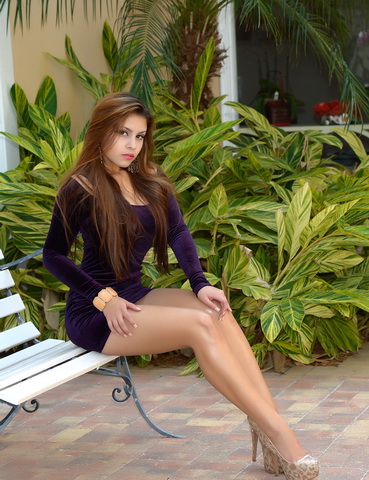 BELLA: Where are you from originally?
Fatima : I'm originally from Lima, Peru.

BELLA: Were you more physical or intellectual growing up?
Fatima : I would say both. But as a model I believe that a woman's beauty it is it intelligence and values.

BELLA: What do you do for fun?
Fatima : I love shopping around in new exotic areas. Also, art is one of my most inspirations and obviously I can't resist of having night outs with my closest girlfriends.

BELLA: What do you do to stay in shape?
Fatima : To stay in shape I would say I spend most of my free time enjoying the gym two to three hours daily and staying healthy as well.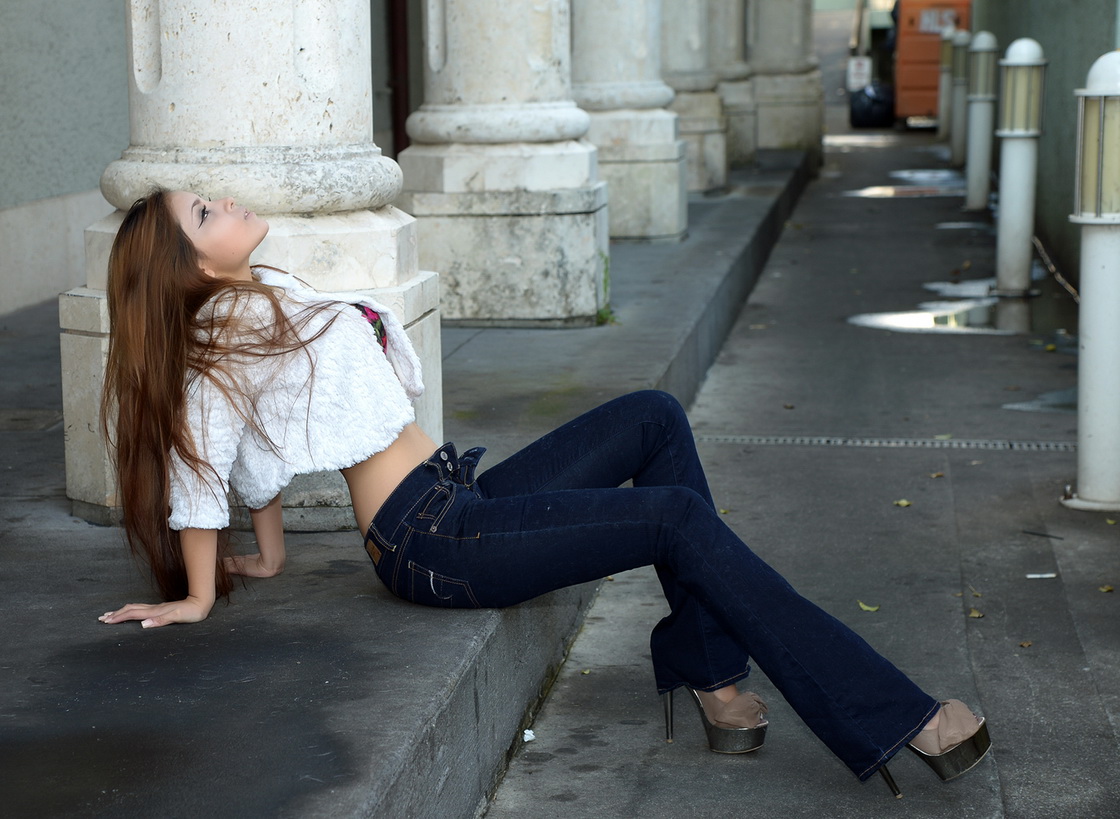 BELLA: What was your first job?
Fatima : My very first job was babysitting young children.

BELLA: What's your best feature?
Fatima : My best feature would be my generosity to others, and physically I would say my hips since it matches my figure really well.

BELLA: What's your favorite sport?
Fatima : I consider Volleyball as my favorite sport, but one of my secrets is that I love doing extreme sports I think it is just amazing feeling the adrenaline in your body.

BELLA: What is one thing people would be surprised to know about you?
Fatima : Since I express myself as a very conservative person, I'm absolutely obsessed with high heels. I just love them!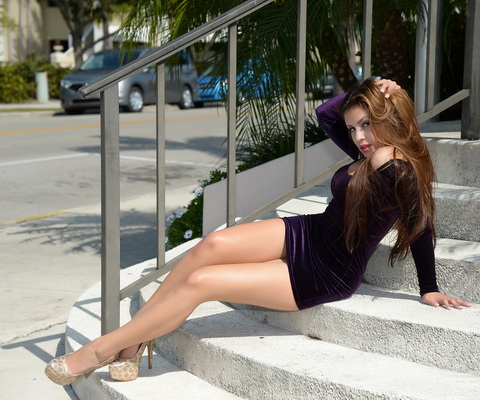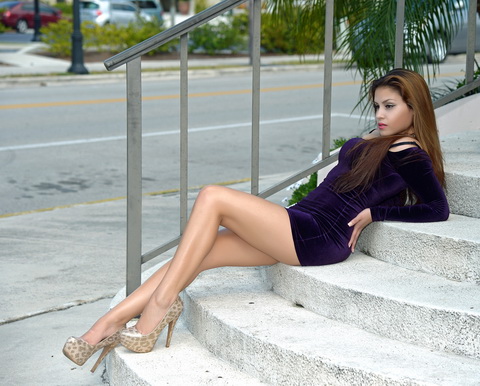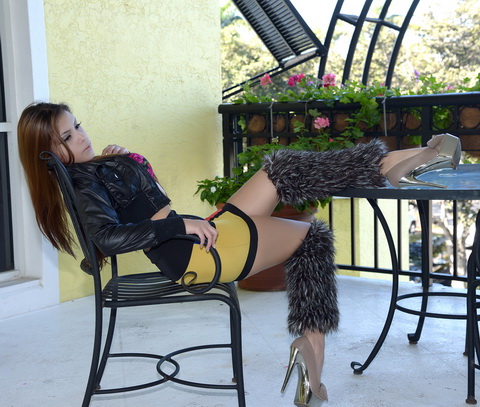 BELLA: What is a Bella girl to you?
Fatima : Bella is actually most known as beautiful, but to me, Bella is your beauty inside, your confidence of been a woman and of becoming a strong one. I totally believe that Bella it is not only on her physical features but also on her values, love, dependence, and faith of showing the audience how beautiful she can be in every way.

BELLA : How do you get yourself energized before a shoot?
Fatima : Before a shoot, always I've done a one week preparation. It is just a secret.

BELLA: What makes you different from most models?
Fatima : I believe that modeling it is not just modeling. What makes me outstanding from most of the models is my confidence, my beauty inside, and my energy that takes me out there to show those strong women that you don't have to be a size 0 but becoming yourself as happy and accepting and loving yourself as the way you are without any judgmental that will bring your beauty down.

BELLA: Where do you see yourself in five years?
Fatima : In the next five years, I see myself graduated with an AA degree in Business Management and working on my BS degree for Fashion Public Relations. I would be looking forward on my new dreams and goals for a better future.

BELLA: What is you favorite part of modeling so far?
Fatima : Photo-shoots are always the best scene on modeling and specially if it's in an exotic location.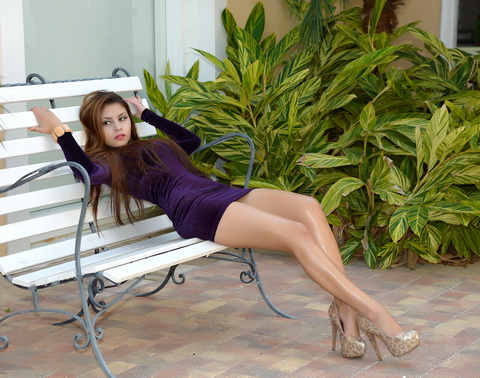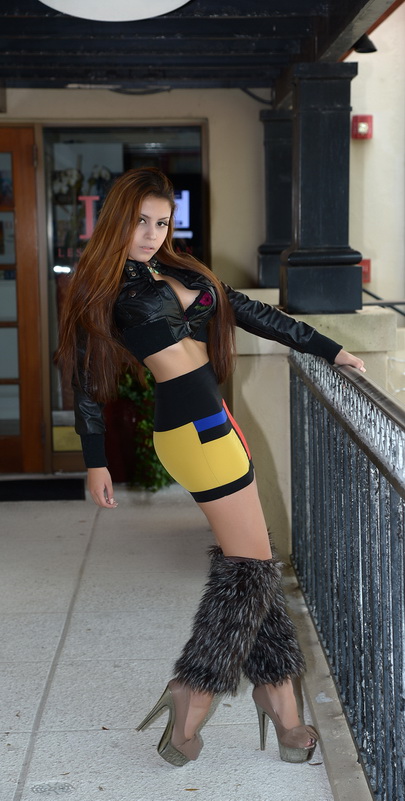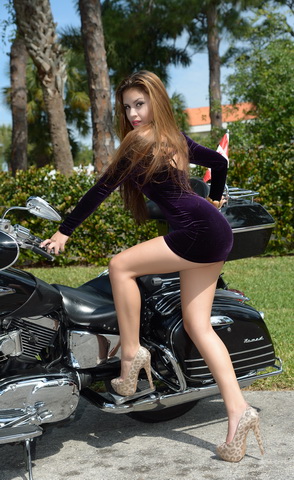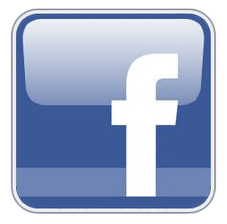 Fatima's Facebook Fan page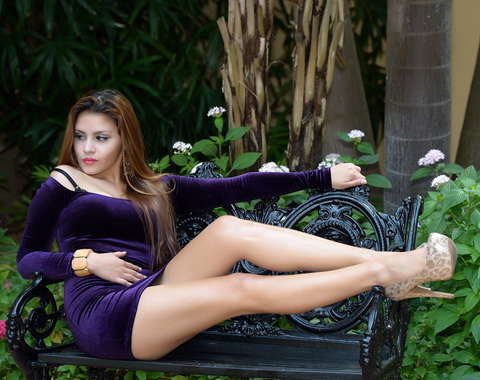 | | | |
| --- | --- | --- |
| | Featured Articles | |
| | | |