Lis Morales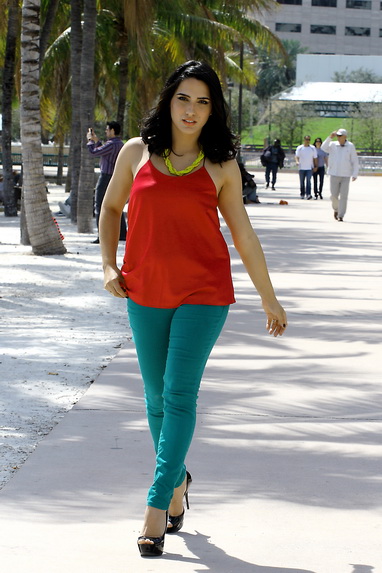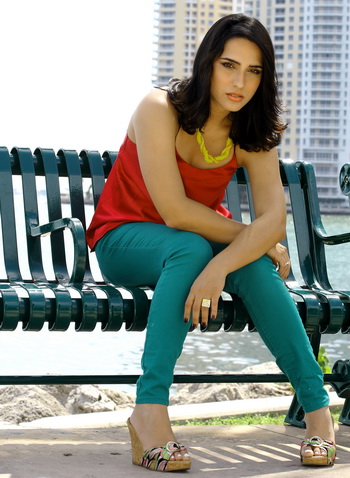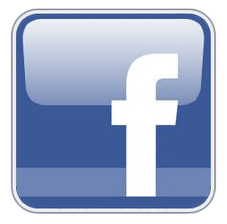 Lis's Facebook Fan page
BELLA: Where are you from originally?
Lis:
I was born in Cuba but raised in different countries attending Russian schools. My dad worked for the United Nations and he did a wonderful job overseas in Russia, Iran, Italy - and the best thing is- I got to be part of that.
Working for the people and especially for the World Food Program - is an amazing job and as a child - it helped me to open my eyes and be able to value what we have and to inspire me to do as much charity as I can.
BELLA: Were you more physical or intellectual growing up?
Lis:
I was a little bit of both. I was always the "exotic" one at school. Imagine - a Caribbean girl in Russia. But at the same time I was extremely into school and although my classes were all in Russian I managed to learn the language and to earn awards for math and science.
BELLA: What do you do for fun?
Lis:
I love the outdoors and I love my family and honestly I do for fun whatever it is I feel at the moment. I go play tennis, I dance, I design jewelry, I sing (I actually can imitate Shakira pretty good)
BELLA: What do you do to stay in shape?
Lis:
I never go to the gym. I think my metabolism is very fast and most people are surprised that I eat like a 200 pound man but I am skinny and in shape. Thank you dad for my awesome genes!
I guess the outdoors and always being on the move help me stay in shape.
BELLA: What's your best feature?
Lis:
My best physical feature is my smile (I think) and I am so glad, because a smile can change lives! A smile is capable of doing things for a person that are indescribable. And my best "Internal" feature is that I love God and I have Jesus in my heart. For me that is everything and helps me to live in a happy and caring way each day I wake up.
BELLA: What makes you sexy?
Lis:
My personality! I think there is nothing sexier than a confident and strong woman - and I believe I am.
BELLA: What makes you different then most models?
Lis:
I see many young girls that think modeling is all about taking your clothes off to show off your body and I totally disagree. I think a woman's body is so scared and beautiful that the fact you can be sexy with tons of clothes on or with a trash bag on - is the most important thing! So I try to portray that and I try to do shoot where there is no need to be showing off so much skin. I try to represent elegance, poise and confidence in my photos.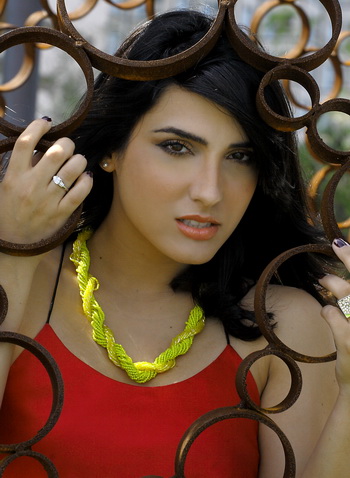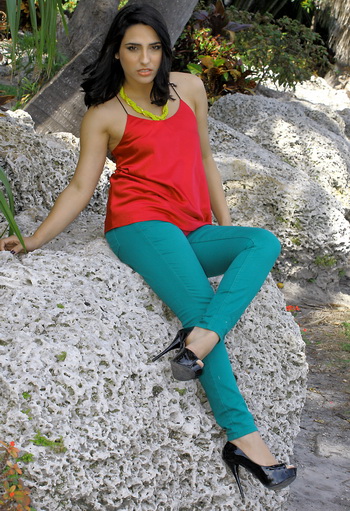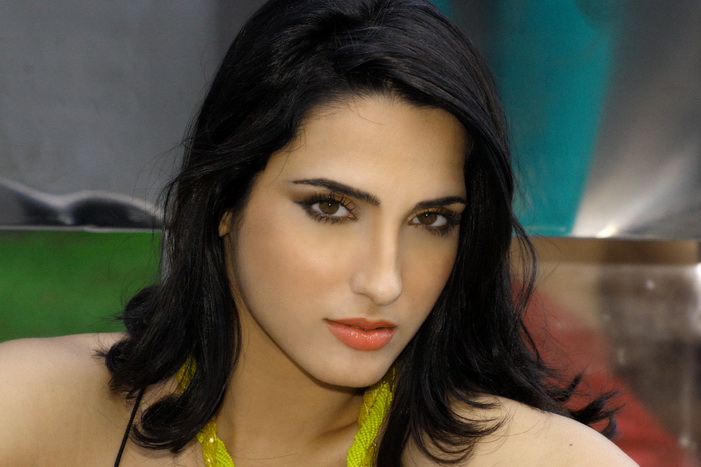 BELLA: What is one thing people would be surprised to know about you?
Lis:
I am super scared of elevators when they go up, but I am ok with them going down. It's the weirdest thing! And of course - I am afraid of flying, roller coasters and heights. I guess I was born to be terrestrial.
BELLA: What's your favorite sport?
Lis:
Flag Football. I know it's random - but it is so much fun! I love playing on my X-Box Madden and I love football - so being able to play flag football is so much fun because I don't get tackled!!!
BELLA: What was your first job?
Lis:
My first job was as an assistant at the Entrepreneurship Center at Florida International University. I was 18 years old when I started and it was great because that was where I met my mentor - Alina Rivero - and she taught me so much that I appreciate it until the day I leave this earth!
BELLA: What is a Bella girl to you?
Lis:
Bella girl is a FIGHTER, a girl that no matter the obstacles she can survive and show others that life is the most beautiful thing there is! Bella girl is talent, sexiness and elegance!
BELLA: How do you get yourself energized before a shoot?
Lis:
MUSIC! It moves every cell of my body and gets me ready. I always change it depending on the Photo Shoot type. If it's something fun or crazy I would put Katy Perry and if it's classic and mellow - Reggeaton. Ha! No I am kidding - I put Jack Johnson or John Mayer.
BELLA: Where do you see yourself in five years?
Lis:
With a family! That is my dream and that is what I look up to. The fact that you can procreate and create "little people" is such a blessing - especially with the man you love. I really cannot wait!
BELLA: What is you favorite part of modeling so far?
Lis:
That you get to express your inner self. I have people that see me and see my pictures and they stay starring at the picture and after 5 minutes they go "that's not you" It's the best! I can be an undercover model - perfect!