| | | |
| --- | --- | --- |
| | This Month's Centerfold - Mandy Mo | |
| | Photography By Gilbert Henry | |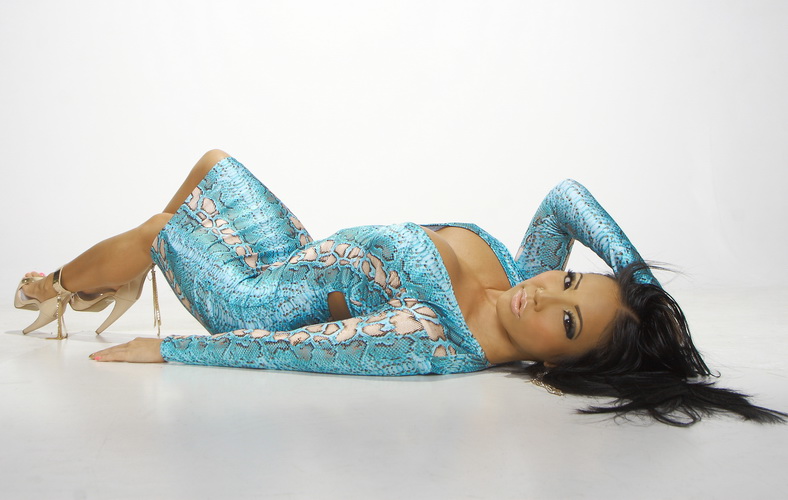 BELLA: Where are you from originally?
Mandy: Well both of my parents are from Hong Kong, China but I was born/raised in West Palm Beach, Florida. Therefor, I don't read, write, or really speak any chinese. But I do know a few bad words if that counts.

BELLA: Were you more physical or intellectual growing up?
Mandy: I was definitely more of the nerdy type growing up. I hated anything physical which is ironic because now I love to be active. I can't sit still!

BELLA: What do you do for fun?
Mandy: When I'm not busy working my 3 jobs modeling/acting, designing, and/or bartending usually you can find me at the gym. I Crossfit and if you know anything about this sport it's like a cult. You won't understand it unless you've actually tried it. Other than that, you can probably find me hiding out in my bat cave cooking a mean paleo meal and watching movies with my fur babies. I'm definitely low key and not a party animal like most people would think.

BELLA: What do you do to stay in shape?
Mandy: 100% GYM and 100% DIETÉ..ok ok maybe not 100% diet, ha, more like 80%. I'm on the paleo diet which means mainly meats, veggies, fruits, and nuts only and I work out about 6 days a week with 1 rest day. I mix strength training for 3 days and Crossfit work outs for 3 as well. I'm obsessed can you tell?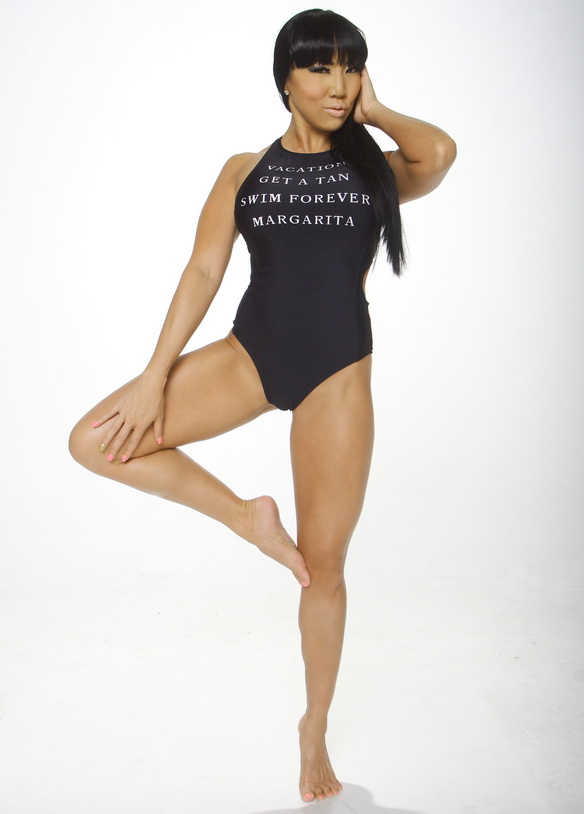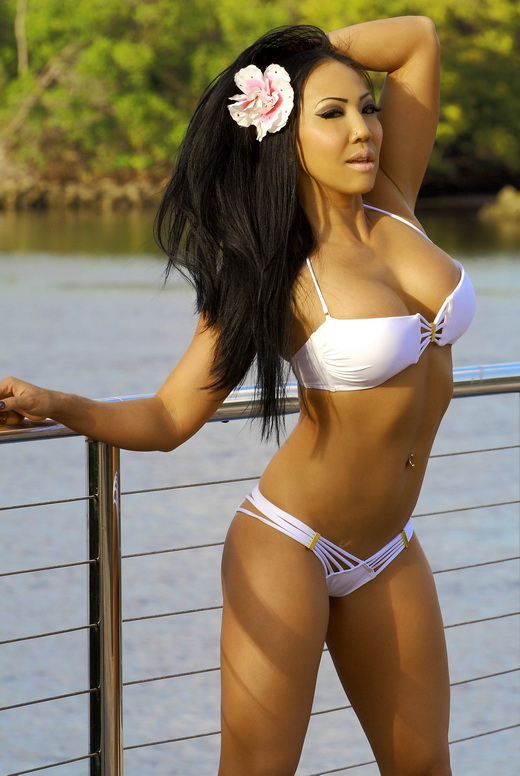 BELLA What was your first job?
Mandy: Oh wow, my first job ever where I received my first real paycheck was at Journey's. It was a shoe store in a mall, which has now changed its name to Station. I'm not sure if you guys are familiar with it or not but at the time we sold mainly sneakers and work shoes. I was a sales rep and it was horrible!!! I had to put shoes on people that had some really cheesy feet with a full on smile across my face! Gag! Ha!

BELLA: What's your best feature?
Mandy: I've been told my best feature is my personality. I am very fun, outgoing, bubbly, and usually always have a positive outlook on things.

BELLA: What's your favorite sport?
Mandy: Um, does Crossfit count as a sport? lol

BELLA: What is one thing people would be surprised to know about you?
Mandy: I think most people judge a book by its cover by the way they dress, how they carry themselves, and what kind of car they drive. Although, I do love my fancy clothes and flashy car I am not stuck up or conceited at all. I like to think that I am down to earth and funny at times. Well at least, that's what my friends tell me.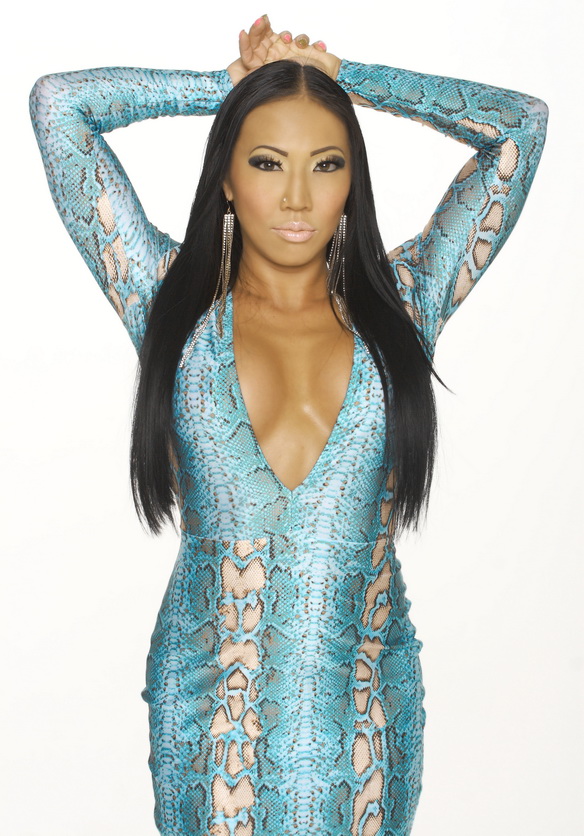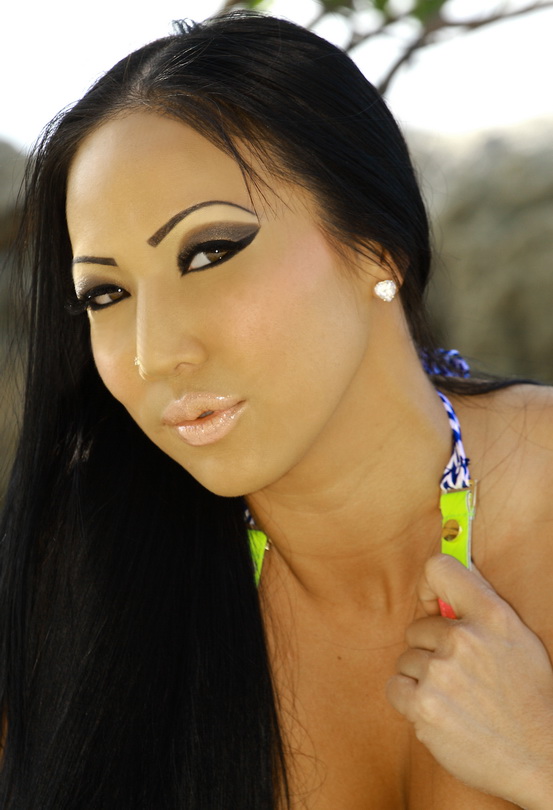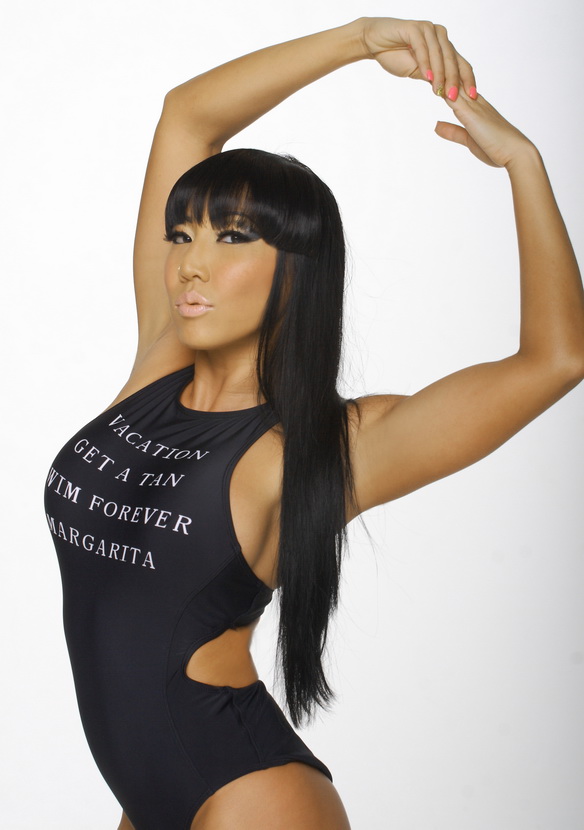 BELLA: What is a Bella girl to you?
Mandy:A Bella girl to me is someone who is beautiful inside and out. Someone who is goal oriented, charismatic, outgoing, fun, friendly, motivating, inspiring to others, and with a positive attitude and outlook on life.

BELLA : How do you get yourself energized before a shoot?
Mandy: Music, Music, Music!!! Music is what sets the tone for any kind of shoot that I am doing. It just sets me in the mood!

BELLA: What makes you different from most models?
Mandy:I think one major aspect that sets me aside from most models is that I am ASIAN! Ha, I'm sure you know that there aren't that many asian models around for some reason. Aside from ethnicity, I think the fact that I am still humble sets me apart from some of the other models I have experienced from working with. A lot of them just aren't very nice or friendly. They see others as competition when really they're not competing against anyone but themselves.

BELLA: Where do you see yourself in five years?
Mandy: Alive, I hope! Ha, in 5 years I hope that I have made it to the big screen since I've started acting I really enjoy being in the spotlight. Growing up I always wanted to be a superstar. I wanted to be famous so badly and be known for something before I get old and leave this earth. Also, I hope to become a Crossfit Coach as well on the side. I love fitness and would really love to motivate and help others get into shape!

BELLA: What is you favorite part of modeling so far?
Mandy: MY favorite part about modeling is just watching myself grow, change, and become a better person than I was yesterday. Every day is a learning experience when it comes to modeling. I never get bored and absolutely enjoy what I do. It's not an easy job like most people think. You have to be very self motivated because no one else is going to help you get your gigs. Not to mention, there are so many other models out there that you have to stand out from the rest and you have to be fit and in shape. All that takes up so much time along with juggling other jobs in order to survive. But I love it, everyday is a challenge and something new!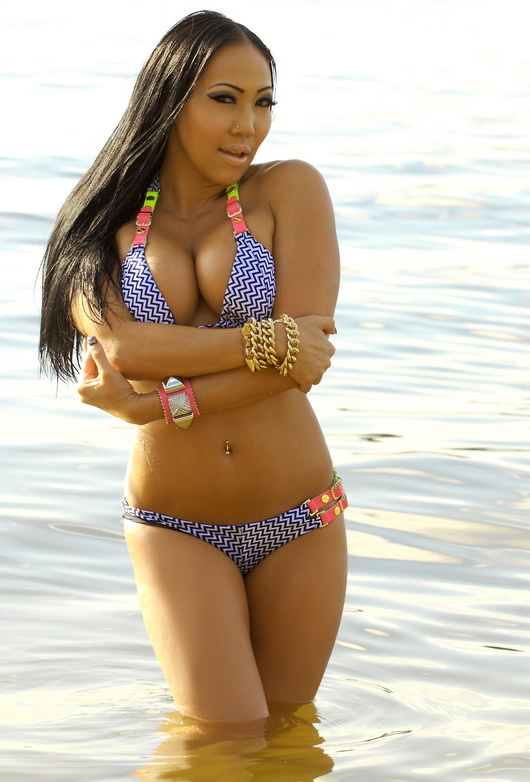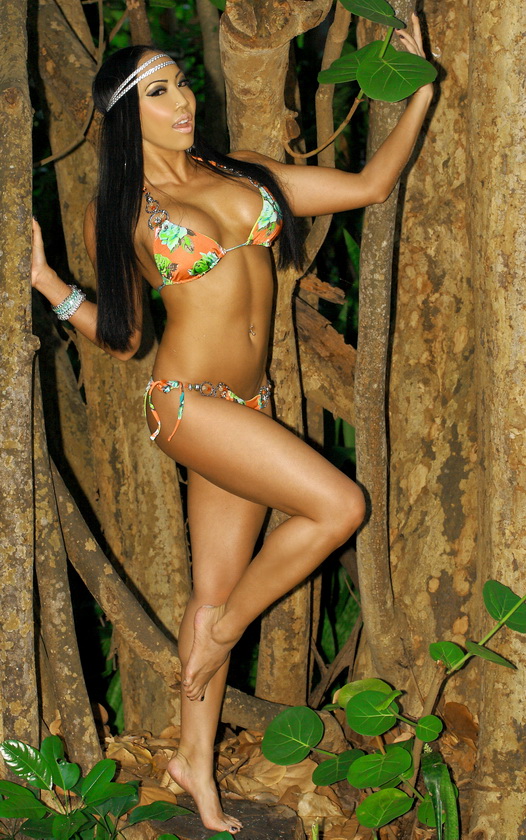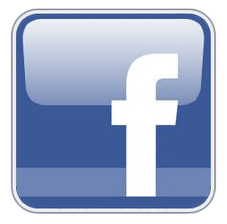 Mandy's Facebook Fan page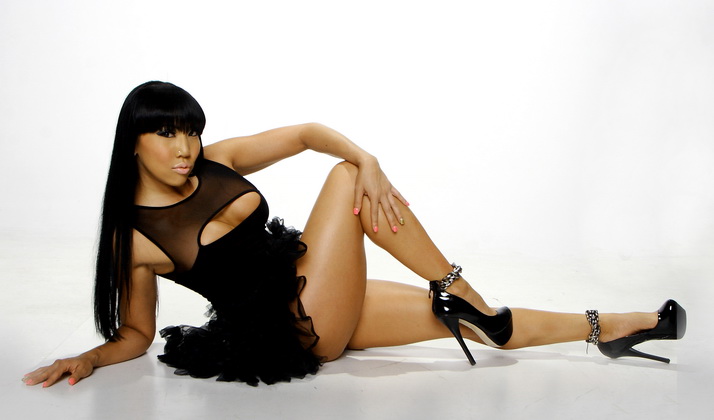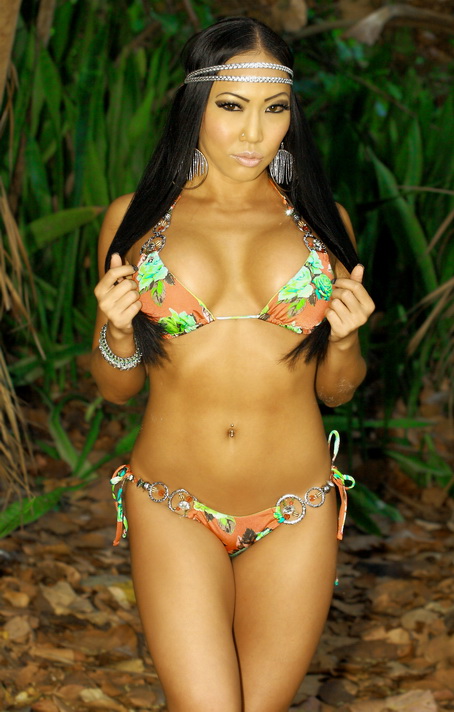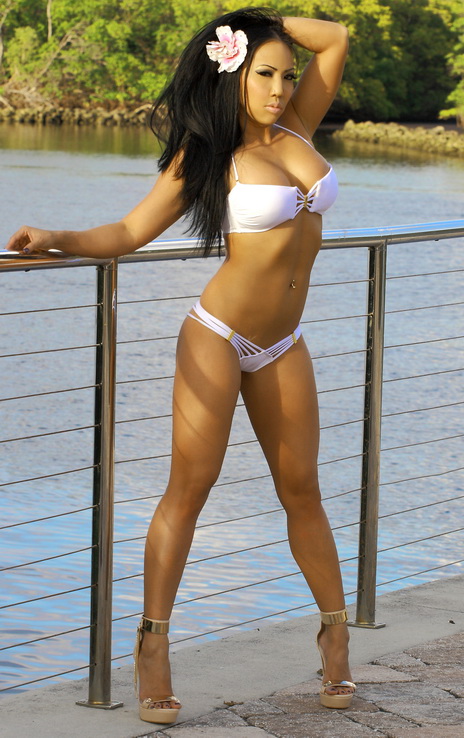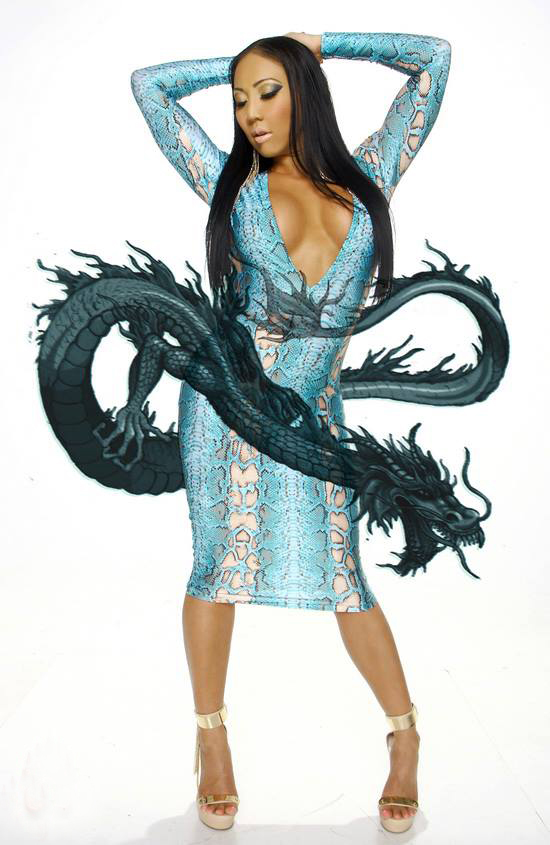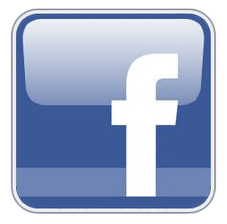 Hair Style by Tareika Taylor

| | | |
| --- | --- | --- |
| | Featured Articles | |
| | | |